WAR! Huh-yeah! (Everything You'll Ever Need To Know About WAR)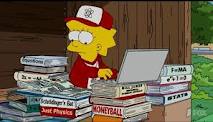 So this past week ESPN decided to add WAR (Wins Above Replacement) to their working list of statistics. They've legitimized it, displaying the Baseball-Reference.com version of WAR alongside entrenched stats like BA, OBP, and ERA. This is a milestonefor baseball writers and sabermetricians alike, because in the realm of baseball analytics, WAR is the holy grail of statistics.
Not everone is up to date on sabermetrics, so I'll briefly break down how WAR is calculated. To begin with, it is an acronym for Wins Above Replacement. "Replacement" refers to any run of the mill AAA player. The metric takes into account hitting, fielding, pitching, park factors, season factors, and position factors to compute a numerical designation for win value over the course of a season. For context, a team with all "replacement" level players would win somewhere around 50 games.  For every WAR point a player provides, a team can theoretically expect to gain one win.
ESPN's acceptance of WAR means that all those nerds, sitting at home writing blog posts no one will read at 11:00 Sunday night, have officially made a difference. To honor the occasion, I've combed the annals of both sabermetrics and baseball lore to bring you some interesting factoids.  Who knows, these might give you some fun ways to win five dollar bets with your buddys this week.
At this point in the season, Detroit's Prince Fielder has WAR of 1.7. Brendan Ryan (of the Mariners) has a 2.9. Dustin Ackley (Mariners) has a 2.0. Michael Saunders (yep) has a 1.9. And Kyle Seager (uh huh) has a 1.8. Yes I took those numbers from David Schoenfield of ESPN, but I did look them up myself and I will add some additional stats up there. For all of you who didn't read Schoenfield's article, Brendan Ryan is hitting .187 with a .564 OPS. He is however, the best defensive shortstop in the game according to UZR and other metrics (by quite a margin, I might add), and shortstop is a poor hitting position, and Safeco Field a tough place to hit.
Every eligible player with a top 10 career WAR–both pitchers and hitters–is in the Hall of Fame, except for Rodger Clemens. Babe Ruth leads that group with a career WAR of 178.3, which means that over 22 years he averaged 8.1 extra wins a year. Number 2 on that list is Cy Young with 160.8, and number 3 is Barry Bonds at 158.1.
The current leader in WAR this season is Mike Trout at 5.8, while David Wright and Andrew McCutchen are second and third.
Over the last 16 years, the single season WAR leaders have been: Cliff Lee, Josh Hamilton, Zack Greinke, Albert Pujols, Alex Rodriguez, Albert Pujols, Alex Rodriguez, Barry Bonds 4 times from 2001-2004, Pedro Martinez in 1999 and 2000, Kevin Brown, Rodger Clemens, and Ken Griffey Jr. (Yes, I used the last 16 seasons so I could include Griffey's league-leading  9.5 WAR in 1996.)
No player has ever posted the highest WAR during a season in three different decades. The closest to doing that feat was  Barry Bonds, who was 6th in 1989, 2nd in 1992, '93, and '96, and was 1st 4 times in the 2000's.
Both Babe Ruth and Willie Mays led the league in WAR 7 times, the most all-time. Ruth did it from 1921-1931, Mays from 1954-1965. Nobody has ever led the league in WAR further apart than either of these two.
The active player with the most Wins Above Replacement is Alex Rodriguez with 110.7, good for 17th overall.
The HOF-eligible player with the highest WAR but has not been inducted is Jeff Bagwell with 76.7. He's tied with Pete rose for number 59 all-time. A few big names surround him on that list including Ken Griffey at 79.2, Tom Glavine at 76.8, Rod Carew at 76.6, Nolan Ryan at 75.2, and Joe Dimaggio at 75.1.
The lowest Hall of Famer on the list is Bruce Sutter who ranks 989th and has a career WAR of 23.1.
Derek Jeter is 87th at 67.9, two spots behind Jim Thome's 68.2.
Edgar Martinez, for whom the DH award is named and who inspires heated HOF discourse, posted a career WAR of 64.4, ranking 108th. That mark is higher than Jim Palmer, Carlton Fisk, Eddie Murray, Don Drysdale, Pee Wee Reese, Duke Snider, Ernie Banks, Willie McCovey, Juan Marichal, Dennis Eckersley, Bob Feller, Yogi Berra, Harmon Killebrew, Hank Greenberg, Whitey Ford, and many other Hall of Famers.
Mariano Rivera ranks 211 tied with Orel Hershiser at 52.7.
There are 297 Hall of Famers. Excluding the 27 executives, 19 managers, and 9 umpires, that leaves 242 ball players. Chase Utley's 50.3 puts him at 242 on the all-time WAR list.
Babe Ruth holds 5 of the 10 highest single season WAR marks by position players. Barry Bonds holds two others, and Rogers Honrnsby, Carl Yastrzemski and Lou Gehrig have the other three.
Tim Keefe holds the record for highest single season WAR at 19.5, done in 1883. The highest in the modern era was Walter Johnson's 15.7 done in 1913.
Babe Ruth's highest single season mark of 13.7 ranks 16th overall, and the top 15 are all held by pitchers. Only two of those fifteen seasons were in the modern era, both by Walter Johnson.
I hope all this useless information will win you a bet. If it doesn't, at least one sabermetric nerd got to post something he wanted to see out there, even if nobody will read it. Isn't America great!
-Daivd Ringold