Hanley Ramirez to the Dodgers: What are the Marlins Thinking?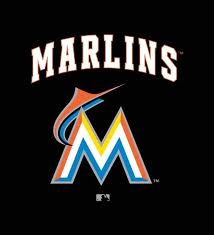 In the past 12 hours, GMs around the league got together and decided to give bloggers a smorgasbord of material.  Wandy Rodriguez was traded to the Pirates, Alex Rodriguez broke his hand, and the Miami Marlins shipped Hanley Ramirez to the Dodgers. I take issue with that last one, from a Marlins perspective.
Obviously, it's a dream come true for Los Angeles. They get the premium bat they needed at a position they needed to fill, and Han-Ram is locked up for two more seasons. The Dodgers have the money to extend him if they so choose, and he's got fantastic name recognition to compliment Clayton Kershaw and Matt Kemp. They improved now and later, sacrificing little. Great deal.
As for the Marlins, what the hell are they doing? Yes, the 'grand experiment' failed miserably. The super-team, built to bring rings to the new ballpark in its inagural season, has massively underperformed. But I don't get why they are selling off major assets (for a pittance). The Anibal Sanchez deal made sense. He'll be a free agent at season's end and they received stud prospect Jacob Turner; pitcher for pitcher (and veteran second basemen). The Ramirez trade makes no sense. The guy was theirs for two more full seasons, he's not that expensive, and they got virtually nothing in return.
Other teams have had down seasons when they thought they would compete. It's really not so rare. The Twins were awful last year, the Indians have been laboring for a while with limited results. On the other end of the spectrum, the Orioles and Pirates have been bad forever. None of those teams sold off major assets like this (and now look at Baltimore and Pittsburgh).
Most teams would say "hey, it didn't work out the way we had hoped this year. Things didn't really fall our way. That's baseball. We have a great group of guys in whom we believe, and we'll reload and give it another shot next year." The Marlins? They trade away Hanley Ramirez. If I were a fan, I'd be pissed.
I realize Han-Ram's production has been down this year, but really that's besides the point. My issue is not that they traded Hanley Ramirez, it's that they traded a good, young, experienced, starter that they had locked up, at a time when they are supposedly all-in for the next couple seasons.
Historically, the Marlins have been very successful with a boom and bust type of strategy: great one year, fire sale the next and so on. But in the team's current position, I just don't see how this makes sense.
The Marlins have already been called out for questionable business practices when they got caught pocketing revenue sharing money instead of using it for payroll. As I watch the events unfold on South Beach, I get the feeling that was indicative of a greater culture in Marlins-world.