Barry Bonds Should Absolutely, Positively, 100% Be In the Hall of Fame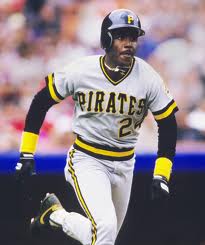 Apparently, someone asked Mr. Barry Bonds the other day whether or not he thought he should be voted into the Hall of Fame when his time comes. Bonds, in that typical arrogant-yet-backed-up tone of his, reportedly responded: "without a doubt." Think what you want about the man/convicted felon, think what you want about the steroid era. He's absolutely right.
I have a bit of a complex, nuanced, not entirely coherent opinion about steroid users in the Hall of Fame.
I believe that guys who made their name based on one eye popping stat or one eye popping skill during the steroid era should be looked upon with great suspicion and should, for the most part, be excluded. If I had a vote, I would not cast my ballot for Mark McGwire or Sammy Sosa because all they did was hit more home runs than anyone in the age of the inflated home run totals.  They have no other attributes that would qualify them for the Hall. They are the epitome of steroid users, proven or not.
On the other had, I think that people who are clearly amongst the greats, even if they are admitted users, should be inducted, with a note about steroids on their plaque. I think that Alex Rodriguez should make it once he retires, and that Rafael Palmeiro and Jeff Bagwell should get much more consideration than they have garnered thus far.
Call it a kind of eye test if you will. It seems to me that statistics from the steroid era should be seen in a different context than the rest of baseball history, so its up to those of use who saw these players play to determine their greatness. I think it's wrong exclude potential all-time greats from baseball's ultimate museum even if they took steroids and even if they cheated. (I also think Pete Rose should be in.)
Do I think Barry Bonds took PEDs? Yes. Do I think that that constitutes cheating? Yes. Do I regard him as the unequivocal home run champion? No. Do I think he should be inducted into the Hall of Fame on the very first ballot? Yes, definitely.  Here's why:
My understanding of most PEDs is that that they help you stay on the field and stay stronger. HGH helps you heal, synthetic testosterone helps you get stronger. No PEDs, however, help you hit a baseball or get a read on a line drive. Perhaps players like A-Rod got an extra boost from these drugs but a PED-free A-Rod would not have been a utility infielder, he still would have been a star.
Therefore, I think it's valid to take a look at who a player is and where they stack up against the all-time greats and the greats of their era. Looking at Barry Bonds' stats, he might very well be the best player ever to live:
Career Leader in home runs (762) and RBI (2558)
7 time MVP (3 prior to any steroid suspicion whatsoever)
10 time league leader in on base percentage (the golden stat of the Moneyball era). He had an OBP above .500 for 4 consecutive years, including a mind-blowing .609 in 2004. That means for every 10 times he stepped into the batters box, he reached base safely 6 of them.
12 time league leader in intentional walks (that covers the whole "most feared hitter of an era" thing) including 120 INTENTIONAL walks in one season in 2004
12 time league leader in walks including 232 in 2004. (By the way, in 2000 and 2006, Bonds lead the NL in walks with fewer than the number of intentional walks he had in 2004)
7 time league leader in Slugging Percentage
9 time league leader in OPS
9 time league leader in OPS+
3 seasons with a WAR over 10
8 Gold Glove Awards
12 Silver Sluggers
14 All Star Appearances
Career .298 hitter including 2 batting titles (.370 in 2002 and .362 in 2004)
In only 1 out of 22 seasons did he play fewer than 112 games
He is the only member of the 500 HR-500 steal club (762 and 514) (or the 400/400 club for that matter)
(If you hand't picked up on it, his 2004 season might be one of the greatest offensive season ever put together: .362 AVG, .609 OBP, .812 SLG, 1.422 OPS, 120 IBBs, 232 BBs, 45 HRs, 101 RBIs, 6 SBs, 10.4 WAR)
I could go on and on. By the numbers, NO ONE can compare. ( I didn't include his position on Single Season records lists or Career records lists. Or stats in which he only lead the league once.)
People forget that when he left Pittsburgh for San Francisco, he was already arguably the best player in baseball.
I agree that fringe HOF candidates from the steroid era with steroid suspicion should more often than not be held  out of the Hall. However, Barry Bonds might very well be the best baseball player ever, without exception, and even with a mountain of evidence that he used PEDs (and we have a pretty decent sized mountain) he needs to be in the Hall of Fame.
Say what you want about the man, but no complete record of the greatest players in the game can be moderately close to complete without Barry Lamar Bonds.