Marlins Fire Ozzie Guillen, What Does The Future Hold For Miami?
Updated: October 23, 2012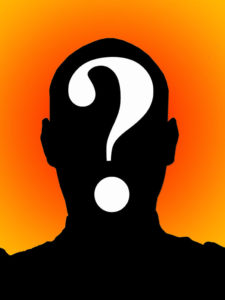 Anyone who even casually reads this blog must know my opinion of Ozzie Guillen. To put it mildly, I don't like him and I don't think he is a very good manager. Instead of writing a post abut how terrible Ozzie is and how much he deserved to be fired (he is very terrible and well deserved his fate), I'm going to focus on the future of the Miami Marlins in the post-Ozzie era.
First and foremost, the Marlins need to turn their attention to finding a new head honcho. They need the anti-Guillen, a down to earth, stable, dependable and reliable guy; someone who knows that this Marlins team will take a few seasons before it can contend and is willing to ride out the storm until then.
Now, a major caveat before we go any further. Marlins owner Jeffery Loria has fired four managers in the last three seasons. He is his own worst enemy when it comes owning a successful baseball team. Two of the mangers Loria has dismissed, Joe Girardi and Fredi Gonzalez, made the post season this year, with Griardi advancing all the way to the ALCS. I'm not going to say that the Marlins can't compete as long as Loria is running the show because past successes have proven that statement untrue, but he is clearly one of the most volatile and misguided owners in baseball (example: his ridiculous, nearly $200 million spending spree last winter. Other example: that statue in centerfield at the Marlins new stadium) and until he takes a valium or two and lets some manger do his thing, the team won't be any good.
The guy I think would be a good fit as the Marlins manager right now: Ryne Sandberg. It's time he got his big league managerial shot and he is the type of personality that would do well bringing the Marlins' stars together.
Miami has a solid core. Giancarlo Stanton is one of the game's best hitters; he is and will be a superstar. Jose Reyes was a superstar and can be a perennial All-Star at the top of the lineup and at shortstop. Mark Buehrle is a inning eater and though he is not an Ace, he is a valuable starting pitcher. Josh Johnson is a bit of a question mark right now but he's worth another shot and can be great again. Jacob Turner, the pitcher they got from the Tigers in their midseason trade, will be great in the near future.
To supplement that core, the Marlins need to get a little older. They should bring in some veteran players on short term deals to fill the gaps in their starting lineup and to provide leadership for some of their younger players. Guys like Nick Swisher and AJ Pierzynski on the high end of the market, or Melky Cabrera and Grady Sizemore on the low end.
Under a new manger and the tutelage of some veteran players, they have the potential to compete in the short term, and really compete in the long term. (Think Oakland-style in the short term, Detroit-style in the longterm.) If they can have a .500 or better season next year, they'll immediately replace the dysfunction, disunity, and tumult of the Guillen era with a winning culture and attitude and get the organization in the right direction going forward.
Statement of the Day: Ozzie Guillen is a bad manager and a bad clubhouse guy who probably should never manage in the major leagues again. If the goal of every team is to have a positive culture and to win baseball games and championships, no one should ever hire him. (Guillen's World Series was the definition of a fluke.)