Notes From Watching 4.7 Star Wars Movies In One Day
Updated: October 23, 2012
This Sunday, the Off The Bench cofounders and a really close friend of ours set out to watch all six Star Wars movies in one day. The first task involved procuring the entire compilation.  The Vassar College library, one of the top libraries in the country in terms of both beauty and variety, boasts an excellent film compendium as a resource for their highly regarded film department.  However, to our dismay this behemoth of a library houses only three of the six George Lucas films within the 150,000 square feet of the main library.  And, in what can only be attributed to sheer ignorance, those episodes are I, II, and V.  (Do not think that I, a college student with a history of petitioning and getting things done, will allow this travesty to continue through the end of the semester.)
Still, on the budget we set aside for this day both financially (beer money) and chronologically (approximately 18 hours), we could not afford to set off on an adventure to find the other three.  Instead we popped in Episode I, cracked our beer, and enjoyed ourselves in front of the 52 inch flat screen and 1,000 watt surround sound in the TownHouses of Vassar College.  About halfway through the movie, I decided to record the experience.  What follows are my notes from a day I will remember parts of for a long time.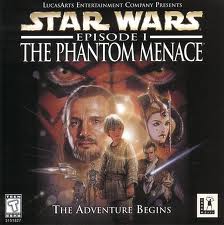 Episode I: 
Is it possible that it has been 13 years since I saw this movie in theaters?  It is.  The movie came out in 1999.
Darth Maul is too short.
Episode I would be significantly better if they didn't keep showing Barnard Bonks.  (I recently got an iPhone and have yet to master the autocorrect.  Barnard Bonks= JarJar Binks.)  While I understand the need for his comic relief, his buffoonery is omnipresent and may be entertaining for a 6 year old, but is annoying for anyone out of grade school.
Episode I is still quite a good movie.
Yoda is very smart: homeboy saw the dark side in Anikan right away.
I wonder what ever happened to young Anikan the actor.
I f-ing love Yoda.
Episode II: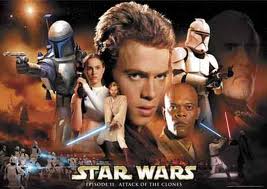 Does not start with "A long time ago in a galaxy far far away…"
Natalie portman is currently 31 and was enrolled at Harvard before she got famous. I think she's perfect.
I hate teenage Anikan. The rat tale, the overconfidence. Most other things about him too.
Anikan has a ponytail and a rat tail. He looks like camel diarrhea.
The only thing we got from a long time ago in a galaxy far far away was the idea of a diner (Obi Wan Konobe ate there with some hut).
I f-ing love Yoda!
What was Yoda like before he was old and wise as hell? Was he ever young and not wrinkly. I choose "no."
If I yanked on Anikan's rat tail, would his hair fall out? Would his head fall off?
So apparently young Anikan the actor (Jake Lloyd) was so haunted by the movie that he never acted again… His mom was an entertainment agent responsible for his fame at such a young age.
How good would Obi Wan be at baseball???!!!! 80 contact…
I need a schmoopie.
When Anikan's mom dies, it's the worst scene in movie history.  (Special note: I remember laughing in movie theaters at the age of 11 when she gargled as she died.)
Fav line from my favorite scene in the entire Star Wars series: "Then, I am sorry old friend" (Dooku to Mace Windu) OR "To the forward command center take me." OR "Much to learn you still have."  (Special Note:  My favorite scene in Stars Wars is the epic battle at Geonosis where Padme, Anikan, and Obi-Wan have been captured, battle the beasts, are momentarily saved by Mace Windu, and then Yoda ultimately has to open up a can of twirly's on Count Dooku's punk a**.)
The evolution is crazy. Obi-Wan is now crazy smart/wise.
Oh, I forgot Anikan gets his hand cut off.
Yoda is a f-ing bawse. All there needs to be said
In some strange way, Natalie Portman (notice that I can't call her Senator Amendola. I think it's because I'm too captured by her beauty when she's on stage. Stage?) is the good that keeps Anikan sane. She's the good in life that keeps him from going straight to the dark side.
 *     *     *
There was a significant gap in between these two movies that likely contributed to our failing to watch all six (aside from us not having all six, that is).  We had to play fungo golf on a beautiful day in Poughkeepsie and head to the grocery store for chicken soup ingredients.  Additionally, finding a reliable (illegal) stream of the Star Wars movies proved a bit difficult.  Thanks again Vassar Library.
Episode III: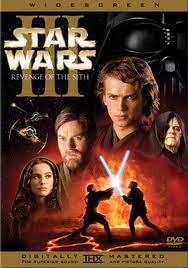 Does R2D2 have morals? (Note that this was a consistant problem throughout the series for me.)
I thought Count Dooku was the Sith Lord and was quite surprised that Anikan killed him. This is why I'm watching these movies again.
Note the change in how much Anikan pays attention to C3P0.
Fav quote: "If you're not with me then you're my enemy."
Darth Vader is a big choker.
Episode IV:
Obi-Wan is an absolute boss.
I love how R2D2 and C3P0 are consistent sidekicks more than I despise how much jaguar exists (again, another autocorrect of JarJar).
C3P0: "Oh my I forgot how much I hate flying"… Seems to imply that they are free to make decisions and are thereby bound by some moral code. But the questions remains as to weather that code is of the programmers choosing or dependent entirely on the droids' intelligence.
R2D2 is by far my favorite Star Wars character.  He saves the day in Episode I as some little droid that bypasses the power switch and then goes into the city where Anikan lives; he's there when Anikan and Padme get married.  And after some research I have found that  R2D2 is the only surviving character at the end of Return of the Jedi who knows the entire story of the Skywalker family.
Episode V: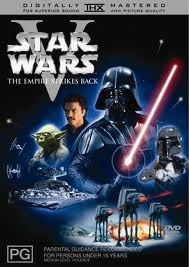 Why does R2D2 not remember Yoda in Episode V?
My research shows that C3P0 appears to have lied to Luke Skywalker implying that the robots are aware of what is going on and make their own decisions.
Why doesn't Obi-Wan remember R2D2?  Perhaps because he's like 60 and all Droids look the same, but it could be argued that Obi-Wan is just hiding knowledge from Luke on this front.
Are there any kangaroos in a galaxy far far away?
At midnight we had to turn it off because we were all falling asleep and our lightsabers were a bit too long to comprehend much of what was going on.  It's all just something to chew on as we get ready for the World Series.
Stat of the Day:  It's a mostly baseball blog.