World Series Game 3 Primer
Updated: October 26, 2012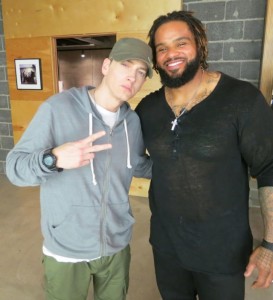 The 2012 World Series has, to this point, been dominated by the San Francisco Giants.  They've made their own breaks and capitalized on mistakes.  They've thrown guys out at the plate and had bunts stay foul/fair.   They've even gotten two RBI from pitchers.  And as all championship teams do, they've played great defense.  But the biggest factor has been absolutely dominant starting pitching.  In AT&T park that's a magic formula, and it transformed the Tigers into the Kitty Kats right before our eyes.  Still, it's a best of seven series and now things are heading to Detroit.  Most "experts" had the Tigers in six, but if it's to get that far–and if the Tigers want any shot at capturing their first World Series title since 1984–Game 3 is imperative.
Tantamount to the match-up is the starting pitching on either side.  It should be a good duel for the big time baseball fans amongst us.  Anibal Sanchez and Ryan Vogelsong are far from household names, but both possess the arsenals and the poise necessary to dominate Game 3.  Sanchez has a no-hitter under his belt and pitched pretty well down the stretch for the Tigers.  He posted a 3.74 ERA in 74 innings after coming over from the sinking ship in Miami.  Plus, there's the whole thing where he's given up just two runs in 13.1 postseason innings (very good).  Still, the guys over at MLB Network think that Ryan Vogelsong has been the best pitcher in the postseason to this point.  Game 1 gave us a harsh reminder about what can happen to "the best pitcher" on any given night, but Vogelsong has been in total control for much of the last two years, and his 1.42 ERA in the 2012 postseason seems to back up the pundits' claims.  I really think the match-up is a wash as both guys seem to be on top of their game right now.
Historically, it seems that National League teams fair worse in American League ballparks than AL teams do in NL parks.  Obviously, that has to do with the DH.  The Giants could presumably use Aubrey Huff in that role, but he's gotten just 10 plate appearances since October 3rd (24 days).  According to the San Francisco Tribune, Bochy is leaning toward backup catcher Hector Sanchez, but he too has just a handful of at bats in the past 3+ weeks.  The Giants' decision will be interesting to see.  For Detroit, getting Delmon Young out of the outfield and back into the DH role where he belongs will be huge.  Not only will it help the outfield defense, but Andy Dirks and his .322 (!) average this year is a way better lineup addition than any out of the heap of replacement level players Bruce Bochy has to choose from.
There's one wild card that no one is talking about: I have it on good authority that Pablo Sandoval is deathly afraid of Tigers.  That has yet to pose a problem because Detroit's uniform ensemble hs thus far featured a healthy dose of the Old English "D."  However, Comerica Park features two large tigers perched atop the scoreboard and that promises to tap into the Panda's biggest fear.  I wouldn't be shocked to see Joaquin Arias start at third, and see the big Panda in the DH spot.  (More time in the dugout=less time exposed to large tiger sculptures).
Another major factor could be the surprise pinch hit appearance by rapper Eminem.  He has offered to pinch hit for Prince Fielder (.167/.286/.167) and that should be a boost to the lineup and the Detroit faithful.
In all seriousness, this is a Game 3 that essentially holds the city of Detroit's fate in the balance, sit back and enjoy it… tomorrow.  Stupid travel days.
Stat of the Day: Eminem is the second highest grossing rapper of all time, behind 2Pac