Giancarlo Stanton To The Pittsburgh Pirates, We Hope
Updated: November 27, 2012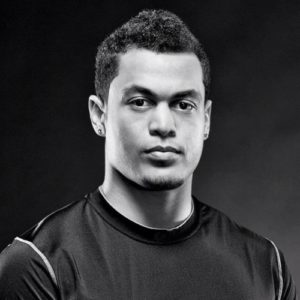 The Miami Marlins have all but burned every bridge in Miami, simultaneously ruining any remaining chance to sign Giancarlo Stanton to a long term deal.  Buster Olney, along with numerous other national writers, believes that at some point the Miami Marlins will find it in their "best baseball interest" to trade the slugger formerly known as Mike Stanton.  The most exciting part of any offseason is the conjecture, rumors, and lies that spread through the bored baseball media, and with that I'd like to provide my share: I didn't, not, not, hear Stanton was getting traded to the Pittsburgh Pirates.
We'll get into what exactly the Pirates have to offer, but first let's consider what kind of coup d'etat it would be if Jeffrey Loria and Bud Selig actually approved a deal sending the team's last marketable piece packing.  It'd mean bloodshed.  And, in all honesty, unless Andrew McCutchen were included in a package for Mr. Stanton, I'd see Bud Selig doing his best David Stern impression and blocking the trade.  Still, that doesn't mean it wouldn't be logical from a baseball perspective for the Marlins to attempt to move their disgruntled slugger–and why not to the Pirates?
Let's start with the case for why Pittsburgh.  To get any sort of comprable value in return for Giancarlo, we'd need to eliminate potential trading partners without top notch farm systems.  As the preseason Top 100 ankings remain locked in the neurons of the folks over at Baseball Prospectus, I'm left with my memory alone to determine who's system makes the grade.  I know the Rangers have an abundance of talent up the middle, but if they don't sign Josh Hamilton, we already know they are getting Jacoby Ellsbury. I know the Royals have young talent, but they are looking for pitching.  (Here at Off The Bench we believe Giancarlo could probably throw about 109 mph if he so desired, but the view is not widely held.)  The Diamondbacks have some good prospects, but they are already trying to get rid of a young, power hitting right fielder.  And the Padres appear ready to let it ride with what will be the most underrated/unrecognized rotation in hopes of finding where the A's left their fairy dust.  That leaves the Oakland, St. Louis, and Pittsburgh as teams with enough on the farm to make anything happen.  The Cardinals have Carlos Beltran under contract for next year and don't seem to be a fit this offseason.
And then there were two: the A's and Pirates.  I really hate to eliminate the A's because the idea of that magical team with an outfield of Josh Reddick, Giancarlo Stanton, and Yoenis Cespedes is absolutely awesome.  But, with the addition of Chris Young, and the fact that they still have Coco Crisp on the roster, that (out)field of dreams won't come to fruition just yet.
For a complete rundown of the Pirates minor league system go visit our friend Mark over at BPN. The bottom line on the Pirates farm: they have a bunch of starting pitchers worth getting excited about.  Gerrit Cole and Jameson Taillon are both potential aces and aren't far from contributing at the Major League level.  It's going to take at least one of them to complete the deal.  Starling Marte proved to be a very exciting player in his time with the Big League club last year (6 triples, 5 homers, 12 steals in 180 PA projects to a really good season), and he'd be in the deal.  And if I'm the Marlins, I'm making sure Clay Holmes, a 19 year old first round pick in 2011, is also included.  The young Holmes posted a 2.28 ERA in 2012, his first professional season.  He's the lottery ticket that I like.  Also, throw in prospect Josh Bell who was "likely the best high school bat in the (2011) draft with the ability to hit for average and power long term."
So here's the trade as I see it:  Giancarlo Stanton for Jameson Taillon, Starling Marte, Clay Holmes, and Josh Bell
Why the Marlins do it: They've already pissed off everyone in Miami, including Giancarlo.  He's not going to play to his potential in a place where the color of the outfield walls make him angry.  They get four extremely talented players in return, creating a core of young starting pitchers that's entirely too deep.  They get a couple of lottery tickets, and a guy who reminds me of Desmond Jennings already.
Why the Pirates do it:  The Pirates are desperate to win.  They have had two straight seasons in which they appeared to have finally turned the corner only to fall back below .500 and out of contention over the final two months.  They've got a good group of position players already lead by MVP candidate Andrew McCutchen and up-and-comer Neil Walker.  They've got very good stuff in the rotation with AJ Burnett and James McDonald, and a very good bullpen to boot.  This one big trade changes the landscape of the Pirates philosophy and transitions them out of the 21 straight losing seasons era. The hit to their farm system will be largley cancelled out by their extra first round pick next year since they failed to sign No. 8 selection Mark Appel this past summer.  It's time they become relevant, worthwhile contenders and a team to be reckoned with in the NL Central.  Plus, this lineup might actually get people to beautiful PNC Park:
Neil Walker (2B)
Travis Snider (LF)
Andrew McCutchen (CF)
Giancarlo Stanton (RF)
Garrett Jones (1B)
Pedro Alvarez (3B)
Clint Barmes (SS)
Catcher (C)
I know I'm not going to the bathroom when McCutchen and Stanton come to the plate.  I just hope that the people in the Pittsburgh front office recognize the possibility of Giancarlo and McCutchen taking their at bats back to back for the foreseeable future–and Selig let's Jeffrey Loria finish what he's started.  Or unfinish it?  Whatever.
Stat of the Day: So Taguchi has an awesome name.