Baseball Players Who Have Taken Up The Game Of Poker
Updated: November 27, 2012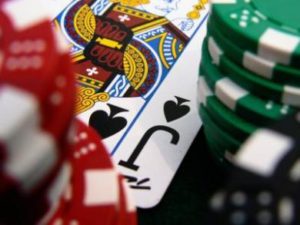 Off The Bench is proud to cross single-sport boundaries in a Post in
collaboration with Daniel Smith, a fellow poker and baseball fan.
For many years, the recreational sport of choice for many baseball players was golf because of its similarities to baseball.  In recent years, baseball players and other pro athletes have taken up another recreational sport on the side, and that is the game of poker.  Let's take a quick look at a few baseball players who have tried their hand at the game of poker.
Alex Rodriguez has been one of the more publicized baseball players who gave poker a try.  Rodriguez got into some hot water with the MLB after the New York Yankees third basemen took part in some illegal underground high stakes games.  At one point it appeared he might be suspended for his play, but he got off with a stern warning.
Former Oakland A and one half of the bash brothers Jose Canseco is a known poker player.  He is known to frequent the poker tables at many of LA's top casinos but while he had success on the baseball field, he has yet to enjoy that same success at the poker table.  That still doesn't mean that he still doesn't enjoy the thrill of the competition at the tables.
Orel Hersheiser is easily one of the best baseball players who have tried their hand at the game of poker.  In 2008, Hersheiser received an invite into the NBC National Heads-Up Championship as a celebrity player and shocked the entire world when he not only advanced out of the initial round but proceeded to navigate his way to the Elite Eight of the event.  Ultimately he would finish 5th and take home $75,000.  He would add even more cash at the PokerStars Caribbean Adventure a couple of years later to take his earnings to $90,000 for his poker career.
The game of poker, like baseball, has deep roots in American culture and both are games that everyone is familiar with.  Ballplayers have learned that poker has many similarities to baseball, including long periods of inactivity before periods of intense action.
In addition, many of the same skills that are required to be a great baseball player translate well to poker.  Some of those include incredible concentration skills, the ability to adjust your play when needed, and deception.  As such, it should come as little surprise that baseball players continue to take up the game.  Should poker continue to enjoy the popularity it has seen over the last decade, do not be surprised if more players take up the game in the near future.
-Dan Smith