Trade Proposal: Angels' Jordan Walden To The Tigers
Updated: November 29, 2012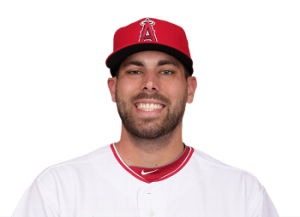 The Los Angeles Angels just finalized the signing of closer Ryan Madson to a one year deal. It was good move by the Halos for a variety of reasons. First, they get a proven end of game pitcher at a reasonable price. Madson is coming off of Tommy John surgery so he has to prove that he's healthy, but the way these surgeries go nowadays Madson should all set. The Angels also get the luxury of keeping star reliever Ernesto Frieri in his normal set up role instead of pushing him to be the closer.
Finally, the trade makes Jordan Walden, the Angels 2011 closer, since deposed (who is still only 25), superflous. Unless the Angels want to keep Walden around in case Madson gets hurt again, he should be a great trade chip for LA.
Conveniently, while the Angels enjoy a surplus of closers, the reigning AL Central champion Detroit Tigers need one. The Tigers have cut ties with Jose Valverde after his end of season/postseason meltdown, and though they've been connected with Rafael Soriano, word is that the team doesn't want to pay what Soriano his agent Scot Boras is looking for–somewhere near $60 million. Walden could be a much cheaper, and almost as effective option.
Though he fell out of favor as the closer last season, Walden has had good success in the role. In 2011, he was an All-Star and finished 7th in the Rookie of the Year voting while posting 32 saves and a 2.98 ERA. Walden's WHIP has always been a little bit high but that doesn't necessarily mean he can't be an effective closer, see: Brian Wilson for evidence.
The guy currently in line for the Tigers' job is Bruce Rondon; he has never thrown a major league inning. Like Walden, he's a flamethrower who has shown some control problems in the minors. It is certainly possible that he could be a successful rookie closer, but with Walden available, I think the Tigers should make a move.
I would guess that it would take a pretty decent quality starting pitching prospect to pry Walden from LA but since the Angels have made it clear that they aim to move Jordan, their demands likely won't be prohibitive.
It'll be interesting to see what happens.