Scott Boras Has Finally Outdone Himself With Michael Bourn
Updated: December 6, 2012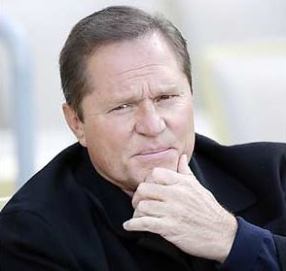 With the recent trade of Ben Revere to the Philadelphia Phillies, Michael Bourn's only home seems to be with the Seattle Mariners.  Bourn is represented by Scott Boras, who has the reputation of carrying negotiations into January. He appears to have taken that same strategy with Bourn, but this time it is going to come back to bite him as now he has little leverage at any negotiating table. This offseason came with between five and six teams in need of a center fielder after their center fielders hit free agency.  It was to be, and has been, a center field merry-go-round.  Bourn's old clubhouse, that of the Atlanta Braves, gave BJ Upton $75.25 MM after they were annoyed with both the slow goings of the negotiations and the asking price for the 30 year old Bourn. His next possible suitor, the Philadelphia Phillies, preferred to trade away a Major League pitcher (Vance Worley) and a top prospect (Trevor Mays) for Ben Revere than put up with Scott Boras.  The Rays, who lost BJ Upton in this mess, don't have the bank account to even call a Scott Boras client. The question is: Where does Michael Bourn end up?
Josh Hamilton and Zack Grienke appear likely to sign before Bourn.  The guess here is that Grienke signs with the Dodgers for an obscene amount of money and has little effect on Bourn.  However, what Hamilton does carries major weight.  His sweet swing may wind up in Seattle, as is the hot rumor today, and that would be awesome for our Seattle contingent but I'm not sure I see it.  This post isn't about Hamilton; despite the interesting possibilities around Hamilton's drug addiction past and what organization may best serve as his "support group," he's not the focus here.
The focus is that Michael Bourn is simply not as good as Scott Boras thinks he is, and as such, all the teams who would have payed him the big bucks have looked elsewhere.
Lets recap the Major League guys who already have new teams this offseason who can play center:
Ben Revere got traded to the Phillies
Emilio Bonifacio got traded to the Blue Jays
BJ Upton signed with the Braves
Angel Pagan resigned with the Giants
Shane Victorino signed with the Red Sox
Denard Span got traded to the Nationals
Nate McLouth resigned with the Orioles
So where does this leave Bourn?  His value is intrinsically tied with his speed.  Bourn's career high in home runs was just this past year at 9, while his career slugging percentage (.365) is comprable with the seasons that Kelly Johnson and Justin Smoak just turned in.  Scott Boras will have you believe that his unique skillset (defensive wizard in CF, ability to steal bases) is worth a whole bunch of money.  I'm not sure I agree.  Evidently the teams that needed a center fielder didn't agree either.
As for where Bourn could wind up, things get a little creative here:
The Mariners seem like the best possibility given the large center field at SafeCo, but they seem more intent on making a splash with Josh Hamilton and spending their money on guys who can really hit for power. Plus, I'm not totally convinced they should sign somebody this offseason, before their pitching is entirely ready.
The Rangers are in on Josh Hamilton, but not so much.  From what I understand, they'd prefer to get Justin Upton and Zack Grienke.  Upton is not a center fielder, and Craig Gentry will never be starting for a World Series team.  Bourn could fill in nicely there as Ian Kinsler moves to the twilight of his  leadoff days.
What are the Red Sox up to?  In my opinion, they've got to trade Jacoby Ellsbury given how much he could net them in return.  That said, a trade of Ellsbury followed by a signing of Bourn doesn't seem so unlikely. We know they've got the money to spend, but seem very cautious to hand out the guaranteed years that got them in trouble this past summer.
Why do the Yankees refuse to talk to any free agents?  They've currently got holes at catcher, third base, and right field. How about signing Bourn, and moving Granderson to RF and we just forget that whole self imposed arbitrary salary cap that has handicapped the Yankees for the past two offseasons.
The Marlins could use a public relations move, but any free agent is going to steer clear of those green walls.
The Indians have been rumored, but with them currently trying to move Asdrubal Cabrera and Shin-Soo Choo, they seem to be waiving the white flag on this World Series run.
The Braves could still be in play if the price is dropped, as I think it will be, because they still have a hole in left field.
Essentially what agent Scott Boras has done for his client is wait around for all the teams with money to solve their center field issues.  He's now left with a unique talent without a home looking for a big payday.  It's just another one of the reasons why the SuperAgent is ruining the sport, not just General Managers's hair lines.
Bold Prediction: Bourn signs for $28MM with the Dodgers on a one year deal (they need another outfielder before Crawford gets back) and then signs next offseason with the Mariners for 4 years and $60MM.
Picture of the Day: