Baseball's Biggest Things in 2012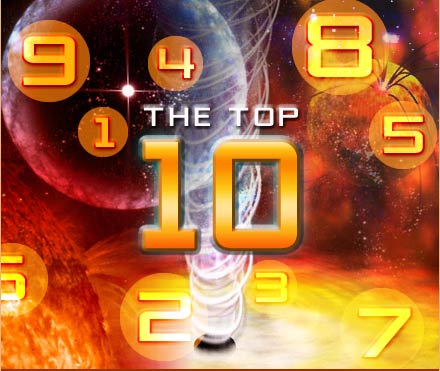 Last season was a great year for baseball.  We at OffTheBench had a jolly time covering our favorite sport and enjoying continued growth.  Probably my favorite part of writing these posts is that I get to work out exactly how I feel about everything baseball related.  The writing process fleshes out ideas; it makes you articulate what often begins as a convoluted or intricate train of thought.  The other thing I like about the blog is that it's awesome.  We're awesome and you should read our stuff more.  With 2013 now fully underway, I got to thinking about the biggest storylines from 2012.  What was the biggest deal in baseball?
10.  A-Rod turns into Alex Rodriguez 
From this post:
The minute the Yankees pinch hit for Rodriguez it spelled the beginning of the end for A-Rod's time in New York. A-Rod is a ham. From pictures of him as a centaur to kissing himself in the mirror in a magazine to problems with Jeter to problems with Torre to calling popups as a runner to smacking balls out of fielders mitts it's enough already. The fans have long since turned on Rodriguez, making every good thing he's done the last couple seasons almost bittersweet. Now that he's not performing at all, he's not worth the trouble.The Yankee's have clearly decided they are prepared to move in another direction.
A-Rod is no longer the great player he once was and the New York media is all over him.  While he's still a serviceable Major League third baseman, we've seen the last of the physical specimen that wreaked havoc on American League pitchers for the better part of the last decade.  That's a big deal.
9. The Extra Wild Card Team
Infield Fly be damned, the extra wild card is not a good thing for the game.  In a sport defined by its season's longevity, crowning the champion has been reduced to who gets hot in September and who gets lucky in one-game playoffs.  I understand the renewed importance of winning your arbitrary geographic division, but the best teams should be rewarded.  Consider that in the sport's first 100 or so years, we had one team from each league advance to the World Series.  Lest you think I'm just some bitter Braves fan unhappy that Chipper's last game resulted in beer bottles on the field, here's my take from mid-September, titled The Wild Card System Couldn't Be Worse:
The problem is that the new system completely and uterly devalues the 162 games played during the previous six months.  Under today's system, teams are given a chance to prove they are among the five best in their respective leagues, and then advance to the postseason with varying degrees of eligibiliity.  And it's that varying degrees of eligibility that is so dead wrong.
8. Chipper Retires
It's my list.  And if you don't think Chipper–a first ballot Hall of Famer who has been a constant through one of the more successful runs in modern baseball–retiring is a big deal, you need a new blog to read.  I've avoided any real tribute post to the guy mostly because I'm not sure I could do him justice, but this is from when the news first broke:
Chipper was drafted in June 1990.  I was born in April '91.  Chipper made his Major League batting debut on September 14th, 1993 (it was a hit off of Cincinatti Red reliever Kevin Wickander).  I was 17 months old.  Chipper has been the one constant, so it'll be weird.
7. Stephen Strasburg Gets Shut Down
The Washington Nationals' decision to shut down Stephen Strasburg was seen as a victory for young pitchers and sports physicians alike.  The doctors were confident in their decision making and GM Mike Rizzo should be praised for his steadfast approach.  Time will tell if the decision was the correct one in protecting the longevity of Strasburg's electric right arm in the midst of Washington's first playoff push, but we know it was a big deal.  The Nationals let Strasburg go pretty much full bore until he was shut down rather than other approaches of curbing a pitcher's workload.  From Max's piece days after Strasburg was shut down:
The commercial, financial, publicity, and fan suport implications of this season are enormous. The Nats should do everything in their power to capitalize on this rare opportunity to transform themselves from a baseball "also-ran" into a bona fide big player.  Strasburg is clearly a major piece of this puzzle, both on and off the field.  If we could go back in time, there's about 100 different ways the team could have handled this situation better (skiping starts in June and July to ensure Strasburg could pitch down the stretch, for instance) but we can't, so we have to deal with the fact that the story about the innings limit is now more important than the actual limit.
6. Josh Hamilton Joins the Angels
Just one offseason after Albert Pujols surprisingly signed with the Los Angeles Angels, Josh Hamilton agreed to join forces.  The two compliment one another perfectly and should create an impossibly talented 3-4 punch mirrored only by the Miguel Cabrera-Prince Fielder lineup.  Hamilton is as exciting to watch as anyone in the game and Albert Pujols' consistency will help absorb some of Hamilton's peaks and valleys.  Oh yeah, and they have Mike Trout.
I do know that the addition of Hamilton behind Albert Pujols and Mike Trout is downright scary.  I can't imagine the Angels have the assets to pull off a trade for an impact pitcher, but does that really matter?  They just signed Josh Hamilton and have what are potentially three of the five scariest batters to face in the Majors in the same lineup at the same time.
5.  Oakland A's and Baltimore Orioles Make the Playoffs
Last Spring Training, in our 30 Teams in 30 Days, we predicted the A's (67) and Orioles (72) would each finish in last place with a combined win total of 139.  The A's finished in first place in the best division in baseball with 94 wins, while the Orioles got a wild-card birth with 93 wins.  We were off by a combined 48 wins.  That's more a testament to how inexplicably incredibly these two teams outperformed expectations.  It's awesome that these semi-small market teams have found ways to compete in the unfair game that is the reality of MLB without a salary cap.  We even did a post entitled The O's, The A's and 10 things That Would Have Been Stupid to Say in April…    I've included a quote in every passage thus far.  How bout one from our terribly awry preseason prognostication:
The A's have to face the Angels and Rangers 19 times each this year and they just aren't good enough to compete. This will be a lost year by the bay.
4. Miguel Cabrera Triple Crown
Miguel Cabrera moved over to third base before the 2012 season to accommodate newly acquired Prince Fielder.  He then proceeded to turn in one of the better offensive performances in recent memory.  From our Official Off The Bench Awards Ballot:
Miguel Cabrera won the first triple crown since Carl Yastremski in 1967. Offensively, he was methodically monstrous, hitting .330, with 44 homers and 139 RBI. There can be no argument about the prowess of that performance, nor can anyone–even the most new-agey, computer-freakish, baseball brains–minimize the feat of the triple crown in today's game. But let's remove from the equation, for a moment, the grandeur of the triple crown and look at the numbers in a purely statistical light. In 1999, Manny Ramirez matched Miguel Cabrera's 2012 line; Babe Ruth matched it six times.
3.  San Francisco Giants Win 2nd World Series in 3 Years
Anytime you win two World Series in three years and return much of the same roster that got you there, discussions of a dynasty pop up.  The Giants have done it behind great starting pitching, an MVP catcher, and timely hits from a guy more often likened to a Panda than a human and a 37 year old journeyman second baseman playing for his seventh team.  Manager Bruce Bochy has affirmed his position as one of the top managers in the game and the Giants have made it clear that they will be good for some time.
Last night concluded what was one of the most shockingly anti-climactic World Series in recent memory. Going in, Tigers in six seemed like a reasonable projection, but the Giants rolled right through to a semi-boring sweep. The Tiger's offense was terrible, Justin Verlander looked human, and just like that it's the offseason.
2. Bryce Harper and Mike Trout Stake Their Claim
Bryce Harper made himself known in his first week in the bigs.  After a plunking, Harper stole home off of left hander Cole Hamels.  While Harper's punk-ish nature still annoys me, that moment showed me what the kid had going for him; he is incredibly talented.  Harper got an MVP vote and put together the greatest season ever by a kid who's still 19.  All Mike Trout did was put together one of the best seasons ever. Period. He finished second in the MVP as a 20 year old and impressed in every facet.
I'm certainly not suggesting that Bryce should win the award, but given that ballots contain spots for up to 10 players, he should be in the top 10.  What he has meant from a clubhouse perspective has been valuable, as has his flexibility and his multi-dimensional talent in filling the two spot in the Nationals' order.

Meanwhile, a 20 year old rookie named Mike Trout did something nobody in the history of the game has done. He hit 30 homers, stole 49 bases, batted .326, and scored 129 runs. Nobody has ever done that. Ever. And that deserves an MVP award.
1. Magic Johnson and Co. Buy the Los Angeles Dodgers 
At some point when the Dodgers were in financial trouble, the sport didn't look to be in great shape.  At the same time the Mets were struggling and we weren't entirely sure that baseball could recover from the steroid age.  The true fans amongst us were confident, but then 2012 came.  Football went through a debacle with replacement referees that annoyed the general public, while basketball and hockey enjoyed labor disagreements.  The Dodger's sale marks the biggest deal of 2012 because it shows the money, the interest, and the excitement that baseball still maintains among Americans.
I'm not one to toot too many horns about billionaire men who pay a lower percentage in taxes than we do for our blog, but these new Dodgers owners have completely shifted the baseball landscape in a way that would make the deceased Mr. Steinbrenner proud. The Dodgers have taken the proverbial dump on the Moneyball philosophy of buying at or below value.  I say that's awesome.
Baseball is awesome.  Hopefully so is 2013.
Stat of the Day: 34, the number of days until Cleveland Indians pitchers and catchers report and 2013 really begins