Fast Reaction: Michael Morse To Seattle Three Team Deal; Great Move For The M's (Updated)
Updated: January 16, 2013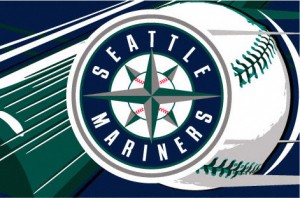 Breaking now is a three team deal that sends slugger Michael Morse to the Seattle Mariners, catcher John Jaso to the Oakland A's, and single A pitcher AJ Cole to the Washington Nationals. The Nats traded Cole to the A's last winter in the Gio Gonzalez deal, so clearly there's something they liked about the righty who had a near 7.00 ERA in high-A ball last season.
Mariners blogger Jeff Sullivan is beside himself over this trade, complaining that the Mariners acquisition of Morse isn't worth the price of Jaso. I have to say, I don't agree. Morse is a .285 hitter with 25-30 homer potential.  He can be part of Seattle's offensive reconstruction in a way that Jaso, an average-at-best catcher, never could be.
Actually, I think Morse is a particularly good addition for the M's. For better or worse, Jesus Montero is the cacher up there so Jaso wouldn't get regular ABs anyway. Morse can hit in the middle of the lineup, between Montero and newly acquired DH/1b Kendrys Morales. He can play a corner outfield spot everyday and, if Justin Smoak continues to struggle at first, can move to the infield and play there without missing a beat.
Last season, Jaso hit .276 with 10 homers and an impressive .850 OPS. Nobody's saying he isn't good but he's a 29 year old catcher and isn't a guy to build around. Morse provides positional flexibility for the Mariners and can be in the lineup at the same time as Morales and Montero, something Jaso can't do. Seattle is in a tough division and they likely won't compete this season but, in the future, if they can build a lineup deep enough that a guy like Morse becomes the 6 hitter, they may be able to run with the Angels and Rangers.
For Washington, I'm a bit confused. I get that they must see something in Cole, but Morse is a definite starter and borderline All-Star. They could have gotten a ton more for him. One team that would have been in the Morse market could have been the Yankees and I guarantee you that they would have offered more than a struggling A level pitcher. Washington should have turned Morse into a lefty out of the bullpen. They added Rafael Soriano today but still lack that situational guy. A left hander out the 'pen might be that last piece that they need.
In any event, Morse is a Mariner and over the next 12 months, we'll see why this trade made a ton of sense.
UPDATE: It seems the Nationals are going to get two additional prospects, though it is unclear who those two guys are. That might change my perception of this trade from Washington's point of view.
Also, there seems to be quite a bit of hostility to this deal on the Twitter. I'm really unsure as to why, it all seems to make sense to me (read above). Can someone enlighten me?
@blogoffthebench