Stan The Man Musial Reminds Us Why We Love Sport
Updated: January 20, 2013
One of the great things about sports in the internet age is that we are able to move so quickly from sports non-scandals and steroid admissions tocelebrating the life of a man who defined an era and a team.  We forget the forgettable when we are reminded about something great from the past.  Today's memory comes from former St. Louis Cardinals outfielder and first baseman Stan "The Man" Musial who died today.  He was 92.
Musial was a great talent.  He was a Cardinal for all of his 22 years in the Majors and managed to play in 24 All Star games.  His 3 MVP awards are the most in anybody's collection not named Barry Bonds.  He retired with 3630 hits, 4th most all time.  He had 1377 extra base hits, behind only Barry Bonds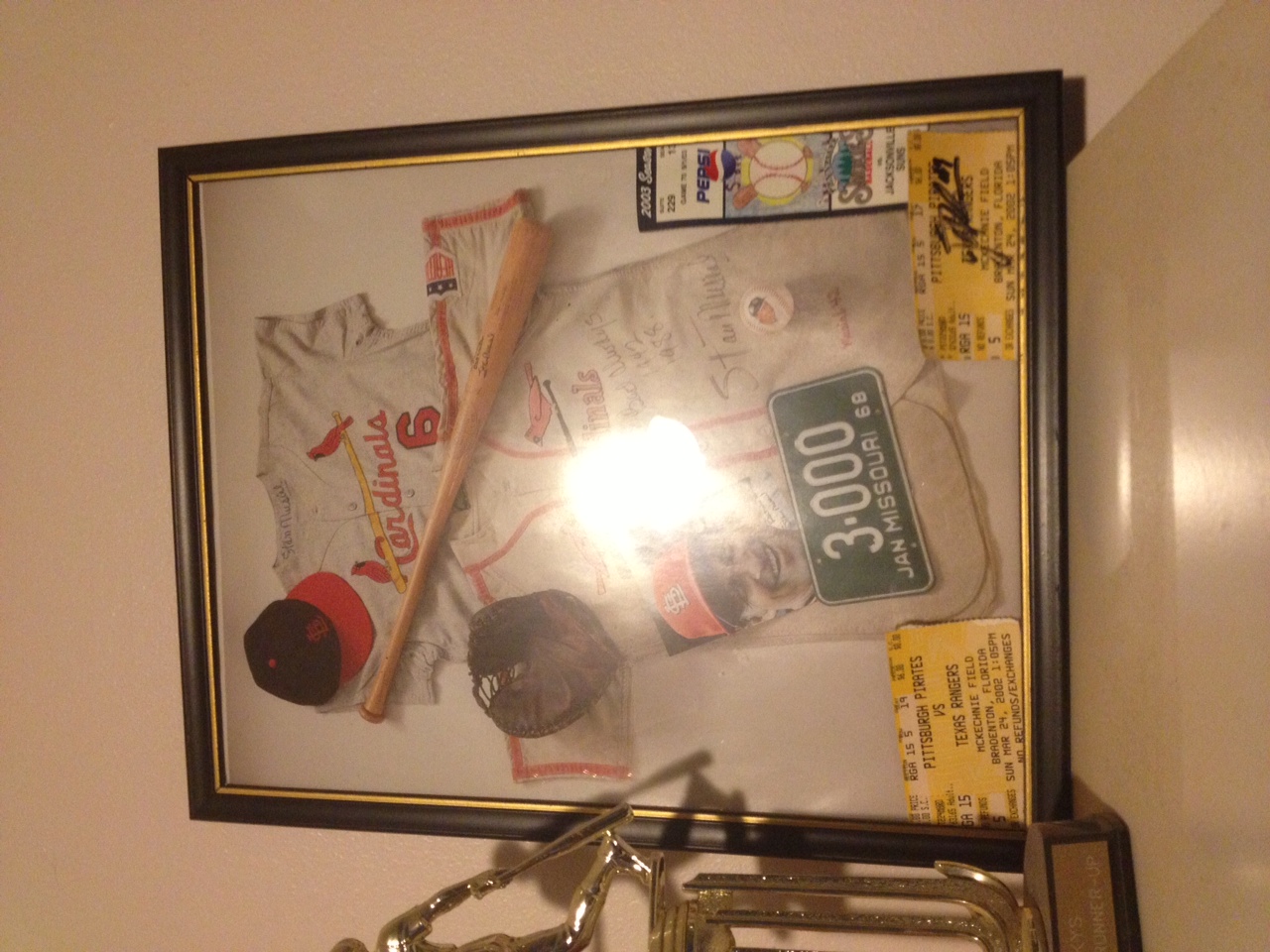 and Hank Aaron.  He is 6th all time in Games Played and RBIs.  He was a first ballot Hall of Famer, who collected 317 of the the 340 possible votes (93%, 19th highest ever).   He was drafted 24th in our All-Time Draft and was certainly one of the best players to ever grace planet Earth.
My bedroom at home houses many of my trophies, home run balls and various signiatures that I've been lucky enough to collect in my 21 years.  There's a large portion of Braves paraphernalia, a few University of Tennessee items and a picture of Neil Armstrong on the moon near the Lunar Module that serves as a reminder of my grandfather.  There's a stuffed pillow type thing that says "SEAN" and there's a wall of inspirational quotes that I should probably read more often.  There's also a framed tribute to Stan Musial.  It's the only thing in my room thats of a team I root for. It still belongs.  He's The Man.
Musial and Ernie Banks will forever be linked.  They are the epitome of their respective organizations and their rivalry defined an era.  The Cubs and Cardinals rivalry began in ernest because of these two and today, we lost half of the equation.
The obituaries and tribute columns will all tell of how genuinely nice and kind Musial was.  Or that Stan was as talented and gentlemanly as you could hope for.  The kid from Donora, Pennsylvania was all those, sure, but he was also the Cardinals in a way that players in today's game can't possibly be representative of their team.  He will be missed by everybody –not just the Cardinals fans.
"Everybody's a Musial fan," former Cardinals manager Whitey Herzog once said.