A New Look At Free Agents And Payroll
Updated: January 23, 2013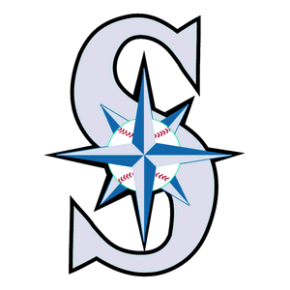 Each and every year we see big name free agents sign deals that are absolutely ludicrous and well beyond the player's actual value. Each and every year we see people lambaste the Yankees for having a roster full of terrible deals and overpriced stars. Each and every year we see a small market team with a small payroll doing much better than a team with a payroll of $100 million more.
If you've read "Moneyball" rather than watched the movie, you will know that the book is actually about finding ways to spend a team's money more wisely and finding efficiencies in run production and run prevention that other teams have overlooked. That was the "secret" to the A's success at the time: Know what actually accounts for wins better than anyone else. That is what we in the sabermetrics community base our judgments off of. However, as someone who is always thinking of ways to improve the thought processes behind running a better baseball team, I have recently stumbled on an epiphany that I feel I must propagate.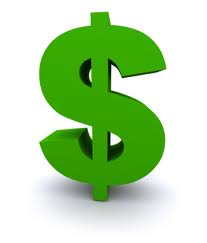 As a few of you I'm sure know, the Seattle Mariners traded for Justin Upton a couple weeks ago. The trade was finalized and both teams had agreed. The Diamondbacks were going to get a few top prospects and some reliever talent. But then, Justin Upton used his limited no-trade clause to reject the trade and the deal fell through. Since that time, the Mariners traded for Mike Morse (and it actually happened) and talks about a contract extension for Felix Hernandez have begun again. For all of you hoping for Felix on your team, he has two years left on his contract, and both the team and the player have expressed mutual desire for a longterm affair.
What do these things have in connection with each other? Well the first two are pretty directly tied: the Mariners could not get Upton so they got Morse instead; the third seems completely unrelated, but what it boils down to is one player wanting to be with a team and one player not wanting to be with a team. We can also say that Morse wanted to come back to the Mariners as he had shown a fondness for the team in recent days.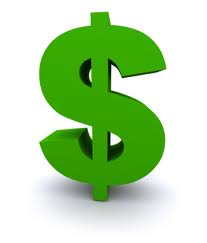 Now to look at something that also seems unrelated. Currently the Mariners expected payroll is around $75 million +/- $5 million. Earlier in the offseason there were talks about how the payroll would be exceeding $90 million and how the team was finally willing to pay large amounts of money for big free agent names. However, that has not happened and the offseason is nearing its end. (Spring training is only weeks away!!!!!! and WBC  is soon too!!!!!!) The likelihood that the Mariners will spend $90 million this year is very small indeed. So once again, Seattle will be a moderately priced team comprised of Felix and a bunch of other people who the fans hope will perform better than their contract expects them to.
This is why Upton did not want to come to the Mariners, this is why other players don't want to come to the Mariners via trade or free agency. This is why Prince Fielder last year said that the Mariners were never in contention despite offering up a very large contract and competing financially, and why Josh Hamilton went elsewhere. (Also, there may be a geography thing, too).
It may seem a little circular to say that the Mariners' unwillingness to spend large amounts of money on big name free agents is why they cannot sign big name free agents for large amounts of money. But after operating with frugality for a long time, you will get categorized as such. The Mariners, for quite a long time, didn't want to spend big money on free agents and so people don't buy it when they say things have changed, despite the last two years of large offers to big names.
Here is the epiphany I was talking about earlier, hopefully it will connect everything: Consistently spending money on free agents does more than convince future free agents that they can get a big payday; it demonstrates a devotion to winning. The association between spending money and winning is so great that when teams win without spending money, books get written about them and movies with Brad Pitt get made. Not one person thinks that the A's have a higher devotion to winning than the Yankees. Not a single person who knows about baseball thinks there are any teams that have a higher devotion to winning than the Yankees. A huge proportion of that perception is due to the Yankees payroll–the fact that they spend money, all the time, on big name players. Babe Ruth, Reggie Jackson, Alex Rodriquez. There is a history to the Yankees spending money that makes players want to go there to win championships. (There are also all those championships–but they bought those, right?)
The Mariners will have to find other ways to lure free agents to Seattle, because not even Mariners fans think they'll really start spending money, and even Mariners fans don't believe the team is committed to winning. Players come to Seattle, or stay in Seattle, for reasons other than winning. Felix loves it in Seattle and loves being in the organization that has helped him grow up since he was 16 years old. Mike Morse loves Seattle because it was the first team to give him a shot. Griffey loves Seattle because he is a hero, and Ichiro loves Seattle because we respected his privacy and quirkiness. Until Seattle creates itself a history of profligate spending, free agents will see the Mariners as an organization not committed to winning–even if they offer up a large contract to an individual free agent. It's a bit of Catch 22, but that's just the way it works.
–David Ringold
@dhringold