What Is Going On In Seattle? Now There's No Felix Deal
Updated: February 8, 2013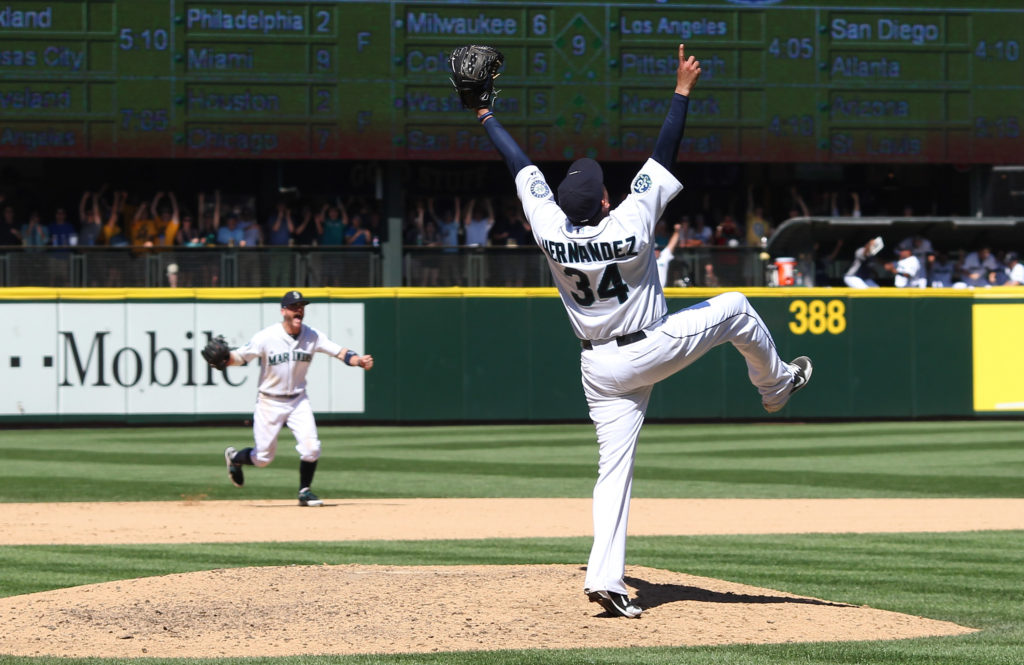 According to almost everyone (including us) over the last 2 days, the Seattle Mariners and Ace Felix Hernandez agreed to a contract extension of some sort. At first, it was a 7 year, $175 million deal on top of the one he currently has. Then, it was a 5 year, $135.5 million deal which brought the total owed to $175 over the next 7 years (2 under this contract and 5 under the extension). While that may seem like a small and easily confused detail, something that someone would misunderstand over the teletype (do they still use teletypes?) and therefore misreport, today's Felix revelation is a much bigger deal.
According to MLB.com there is no deal with Felix whatsoever. The article is very short, and shorter on detail, but it says that according to the Mariners organization, there is no imminent  announcement of any deal.
Let me be clear, I have heard this from no body else, not any of the baseball insiders I monitor, not any other major news source, not any where. If the one source wasn't the Major League Baseball website, I probably wouldn't give the story much credence. But the source is MLB. Presumably, they'd be the ones to have their facts straight.
Let's assume that the MLB story is correct and all this contract extension talk is all made up. Where did it come from? Why would anyone start this rumor? If it's not true and Felix has been hearing for about 36 hours now that he's going to be receiving $175 million that all of the sudden has vanished, what does that mean for his relationship with the team going forward?
Hernandez is one of baseball's best, he is the owner of a career 3.06 ERA, a perfect game, and a Cy Young award. He is the face of a Mariner's franchise that has seen its attendance drop precipitously in the last decade. He needs to stay in the Great Northwest.
I have no doubt that he will. The Mariners will never let King Felix walk but I have to say that when I heard about the 7-$175 extension I was a little taken aback. That deal would have been the largest ever for a pitcher and I don't see how Felix would have done much better on the open market. Isn't the point of extending a player while he's still under your control to keep him away from free agency, thereby preventing other teams from bidding you up to keep the guy? Why would the Mariners pay full sticker price 2 years before there are any other bidders? The $135.5 deal makes quite a bit more sense. I hope that that's the real one. I hope there is a real one, if only for M's fans' sake.