Evan Gattis is Unreal as Braves win 8-3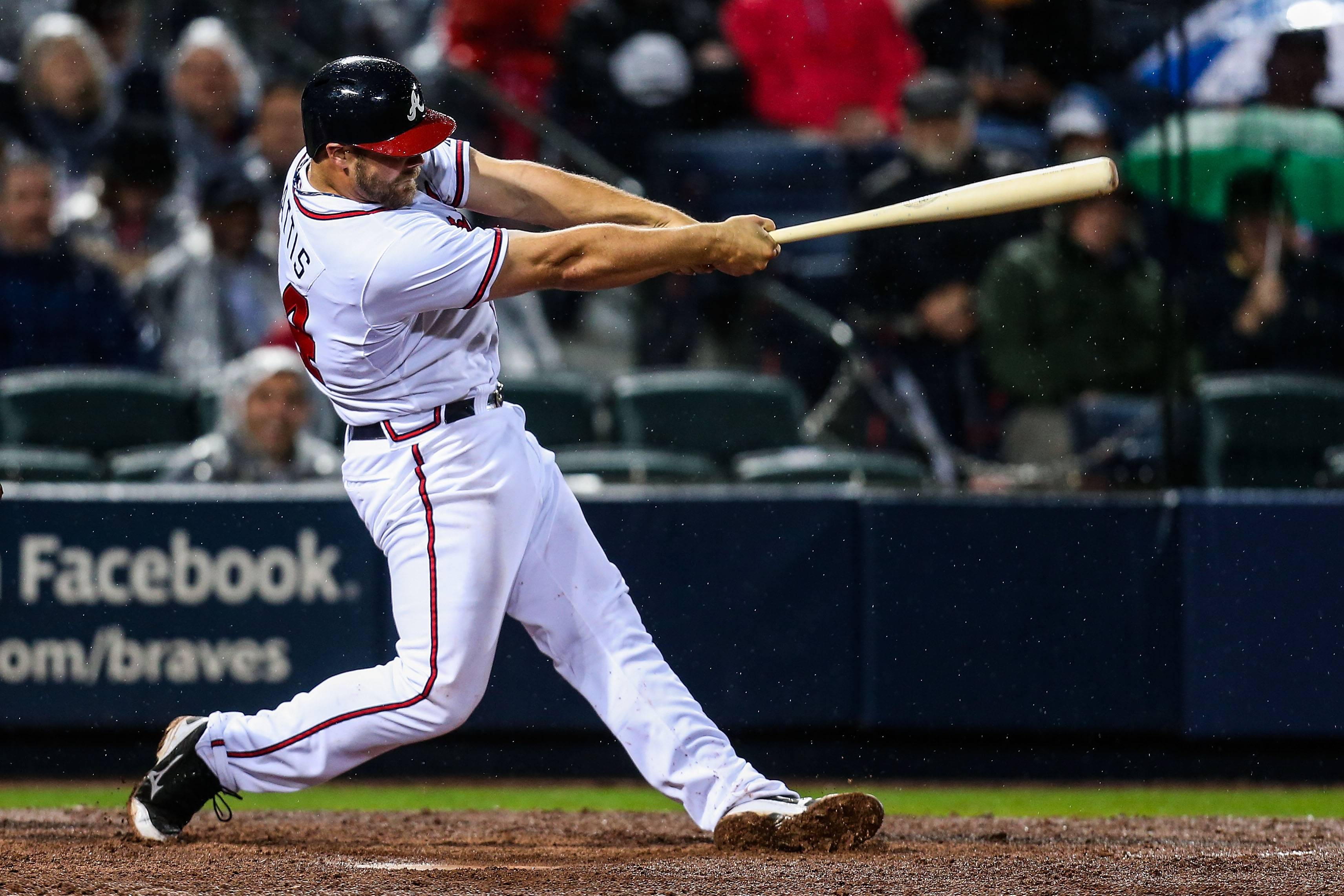 The Atlanta Braves return home this week could be described as little other than a rousing success.  The Braves just completed an 8-3 win over the Twins to complete their sweep of the team from Minnesota.  This, after a 3 game dismantling of the Dodgers.  Today's story: Evan Gattis, who clubbed a 4th inning grand slam.
As the winter months unfolded, Atlanta Braves beat writer David O'Brien gave weekly Twitter updates of a guy tearing up the Mexican Winter League.  As the season opened and Brian McCann recovered from offseason shoulder surgery, Evan Gattis continued his hot hitting to the tune of 6 home runs before April 25th.  He's done it with pinch hit home runs and incredibly quick hands.  And as May has grown toward June and Off The Bench has struggled to balance the blog with schoolwork, playoff baseball and the last few days with college friends here at the best place on Earth, Evan Gattis has effectively mandated that I write about him.  One of our rules on the blog (We have only three things that function more as guidelines than rules) is that we write about what we want when we want.  That said, we try to post daily, and it's been nearly two weeks since my last post.  That might be the longest slump of my blogging career.  Evan Gattis has busted me out of it by simply being unreal.
His fairytale begins with a college scholarship to Texas A&M.  He never made it to College Station; instead he went to drug rehab for 30 days. Then a halfway house for three months. After a brief baseball career at an Oklahoma junior college, he dropped out and tried to tune in or turn on to something, anything that might give him some clarity.  He turned to careers as a ski-lift operator and as a janitor.  That didn't do it.  Those four years were a blur between California, Colorado and Texas.
The native of Texas decided in 2010 to get back to baseball.  He hadn't played since 2006, but the coach at University of Texas-Permian Basin remembered Gattis and offered the slugger a spot on the team.  He crushed baseballs there, as he's prone to do and the Braves took him in the 23rd round.  Instructional Leagues that summer could again be classified a success (.288 with a couple bombs).  But coming out of Spring Training 2011, he didn't make an affiliated club.  Instead he crushed baseballs in extended spring training.
Over the next two years, Gattis worked himself into workability behind the plate.  He's thrown out 3 out of the 10 guys who have tried to steal on him.
His adventurous journey to the Big Leagues was worth writing about, but his continued production has been even more noteworthy.   He's got 4 home runs in late and close situations (7th inning and a 3 run game) to lead the Majors.  He's 4 for 6 with 3 home runs as a pinch hitter, including last nights 9th-inning, game tying home run.
He followed that up today with a grand slam.  The reactions on Twitter fairly well sum Gattis' season so far.
Braves beat writer Daivd O'Brien:  oh Gattis….oh my. Opposite grand slam on 3-0 pitch. What in the world?  First career grand slam for Gattis, add that to his list of three pinch hit home runs and 10 homers now on the season
Senior Writer ESPN the Magazine:  The legend of Evan Gattis grows. 3-0 count, clubs a grand slam on an opposite field shot. Wow.  Every Gattis swing screams: Strong like bull.
MLB official twitter account: They call him El Oso Blanco. Evan Gattis is a complete beast: http://atmlb.com/10TSyo8
This has been the life of Evan Gattis so far.  He's crushed baseball's everywhere he's been.  He's been unreal.
Stat of the Day:  Pedro Floriman is the shortstop and number two hitter for the Twins today.  Pedro Floriman